virtuelle Fachbibliothek Sportwissenschaft
Dissertation: Konstantinos Velentzas
---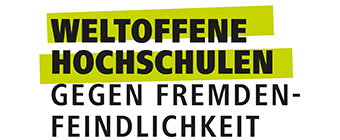 ---
Dissertation / Doktorarbeit / Thesis
German Sport University Cologne
Institute of Cognitive and Team/ Racket Sport Research
Velentzas, Konstantinos (2010): Mental Representations, Routines, and Mental Training in Volleyball Zusammenfassung:
Nowadays, movement mental representation became an essential research component of the sport sciences. The assumption of Schack and Hackfort that "…measuring movement representation is also a vital precondition for technical preparation, imagery training, and consulting." (p. 340, Schack & Hackfort, 2007) highlighted the need for more differentiated research in this scientific topic. Additionally, sport psychologists, coaches, and athletes remark their exigency to a reliable method for the imagery scripts' compilation, in order to cover effectively the athletes' individual demands (Holmes & Collins, 2001). The aim of the present framework was to investigate the opportunities which are given from the evaluation of the athletes' movement mental representations in a row of constitutive investigations. The first study were addressed to the question of how the use of cognitive and behavioral routines and their integration into the movement approach can be evaluated by analyzing high performance volleyball players' serve movement mental representations. The second study were conducted with the effort to examine the effects of two different routine integration strategies (introduction vs. imagery) on the level of movement mental representation as well as on the actual serve performance of the participating volleyball players. The purpose of the third study was to examine the effects of individualized imagery scripts based on athletes' movement mental representations and of a general imagery script on volleyball spike accuracy as well as on selected movement characteristics. A further aim of this study was to evaluate the influence of the two trainings' procedures on participant's movement mental representation reorganization. The results have shown that athletes' movement mental representations should be a vital precondition for an optimal preparation and that they can provide a fundamental basis for the individualization of an imagery intervention.

Heutzutage ist der Begriff der mentalen Repräsentationen ein wesentlicher Forschungsschwerpunkt im Bereich der Sportwissenschaft. Eine zentrale Annahme dazu formulieren Schack und Hackfort, in dem sie sagen, dass "…measuring movement representation is also a vital precondition for technical preparation, imagery training, and consulting." (p. 340, Schack & Hackfort, 2007). Dies hebt unmittelbar die Notwendigkeit für eine differenzierte Erforschung dieses Feldes hervor. Zugleich äußern immer mehr Sportpsychologen, Trainer und Athleten den Wunsch, dass eine einheitliche und zuverlässige Methode für die Erstellung von Visualisierungsskripten entwickelt werden sollte, welche die individuellen Bedürfnisse der Athleten abdeckt (Holmes & Collins, 2001). Das Hauptziel der Arbeit war es, in eine Reihe aufeinander aufbauender Untersuchungen zu erforschen, welche Möglichkeiten die Evaluation von mentalen Repräsentationen von Bewegungen im Sinne von Schack und Hackfort (2007) vor dem Hintergrund der Integration von Routinen bietet. Die erste Studie befasste sich mit der Evaluation von kognitiven- sowie auch Verhaltensstrategien (so genannten Routinen) auf Repräsentationsebene, welche von Leistungssportlern während des Aufschlags im Volleyball genutzt werden. Die zweite Studie wurde mit dem Ziel konzipiert die Effekte von zwei unterschiedlichen Routinentrainings (Instruktions- vs. Visualisierungstraining) auf die Bewegungsstruktur im Langzeitgedächtnis und auf die tatsächliche Aufschlagsleistung zu analysieren. Die dritte Untersuchung überprüfte abschließend die Effekte von individualisiertem Visualisierungstraining (erstellt auf der Basis von Bewegungsrepräsentationen) verglichen zu traditionellem Visualisierungstraining hinsichtlich der Angriffsleistung von Volleyballspielern. Die Ergebnisse der drei Studien haben gezeigt, dass die Erfassung und Analyse der Bewegungsrepräsentation eine wichtige Methode ist, welche für die Diagnostizierung, die Kontrolle von Interventionseffekten sowie auch die Steuerung von Interventionen geeignet ist.