virtuelle Fachbibliothek Sportwissenschaft
Dissertation: Kirsten Albracht
---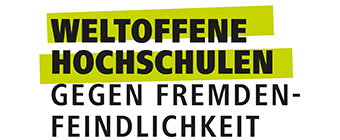 ---
Dissertation / Doktorarbeit / Thesis
Deutsche Sporthochschule Köln
Institut für Biomechanik und Orthopädie
Albracht, Kirsten (2010): Influence of mechanical properties of the leg extensor muscle-tendon units on running economy Zusammenfassung:
Zusammenfassung
Es ist allgemein akzeptiert, dass die mechanischen Eigenschaften von Muskeln und Sehnen einen entscheidenden Einfluss auf die menschliche Lokomotion haben. Das Ziel dieser Arbeit war, zu untersuchen, ob diese Eigenschaften Einfluss auf die Laufökonomie haben. Aus der Literatur ist bekannt, dass sehr ökonomische Langstreckenläufer eine nachgiebigere Sehne in der Muskel-Sehnen-Einheit des M. quadriceps femoris haben aber eine steifere Sehne kombiniert mit einer höheren Muskelkraft in der Muskel-Sehnen-Einheit des M. triceps surae. Der Einfluss der unterschiedlichen mechanischen Eigenschaften wurde zum einen anhand eines Modells der Muskel-Sehnen-Einheit (Hill-Type) untersucht. Zum anderen wurde die Sehnensteifigkeit und die Muskelkraft des M. triceps surae über ein gezieltes Training manipuliert und der Effekt auf die Laufökonomie untersucht. Dazu führten 13 männliche Langstreckenläufer für 14 Wochen ein Krafttraining zusätzlich zu ihrem Ausdauertraining durch. Die Ergebnisse der Simulationen zeigen, dass die Eigenschaften der Muskeln und Sehnen so wie sie in der Literatur beschrieben wurden für beide Muskel-Sehnen-Einheiten bei submaximalen Kontraktionen einen Vorteil sowohl für die Kraftgenerierung als auch für die Energiespeicherung bedeuten. Die durch das Training erhöhte Steifigkeit der Achillessehne (~15%) und Muskelkraft (~7%) in der Muskel-Sehnen-Einheit des M. triceps surae führten zu einer Verbesserung der Laufökonomie um 3 bis 5%, welche darauf hindeutet, dass die Generierung der Muskelkraft und der mechanischen Arbeit innerhalb der unteren Extremität ökonomischer geworden ist. Damit unterstreichen die Ergebnisse dieser Arbeit die Annahme, dass intrinsische Eigenschaften der Muskel-Sehnen-Einheit in der Lage sind inter-individuelle Unterschiede in der Laufökonomie zu erklären. Zudem konnte gezeigt werden, dass durch eine gezielte Modifikation dieser Eigenschaften die Möglichkeit besteht, die sportliche Leistung zu verbessern.

Abstract
It is generally accepted that mechanical properties of muscles and tendons acting as integrated actuators are essential during human locomotion. Previously it was reported that economical runners have a more compliant quadriceps femoris tendon and aponeurosis at low force levels, and have a higher contractile strength and tendon stiffness of the triceps surae muscle-tendon unit compared to less economical runners. Therefore, the purpose of the present thesis was to examine whether these different mechanical properties would affect running economy. The influence of the different mechanical properties on force generation was examined by means of a Hill-type model. Furthermore, the effect of an increased tendon stiffness and contractile strength of the triceps surae muscle-tendon unit induced by 14 weeks resistance training on running economy was examined. Therefore, 13 male recreational long-distance runners added a resistance training to their regular endurance training for 14 weeks while the control group (n=13) did not change their training. The results of the simulations show that the properties observed in both muscle-tendon units of the more economical runners are favorable for force generation due to a decreased shortening velocity of the contractile element for sub-maximal contractions. In addition, the results show that both muscle-tendon units exhibit a higher energy storage and release, which is mainly due to a higher elongation at the quadriceps femoris muscle-tendon unit and due to a higher contractile strength at the triceps surae muscle-tendon unit. The induced increase in tendon stiffness (~ 5%) and contractile strength (~7%) at the triceps surae muscle-tendon unit by the resistance training led to a significant 3 to 5% improvement of running economy. The improved running economy indicates that force and work production within the lower extremities were more economical after the intervention. Thus, the results of the present thesis support the assumption that intrinsic properties of the muscle-tendon unit, which are directly related to the work and force production, are suitable to explain inter-individual differences in running economy. Furthermore, it has been shown that modifying those factors by training potentially improves running economy.