virtuelle Fachbibliothek Sportwissenschaft
Dissertation: Dirk Mazurkiewicz
---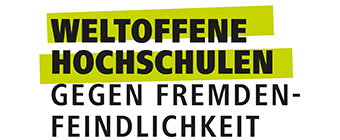 ---
Aus dem Institut für Sportökonomie und Sportmanagement der Deutschen Sporthochschule Köln Geschäftsführender Leiter: Prof. Dr. H.-D. Horch
von der Deutschen Sporthochschule Köln zur Erlangung des akademischen Grades Doktor der Sportwissenschaft genehmigte Dissertation vorgelegt von
Dirk Mazurkiewicz
aus Rheine Köln 2006
Einleitung:
``Wie können wir unsere TV-Präsenz bzw. unseren TV-Erfolg erhöhen?'' könnte die Frageformulierung lauten, die das zu untersuchende Problem, aus Sicht eines Verbandes skizziert. Unumstritten sind Sportarten im Fernsehen unterschiedlich stark vertreten. Für die TV-medial-erfolgreichen Spitzensportverbände macht sich diese Präsenz bezahlt, während andere Verbände anscheinend vergeblich Maßnahmen ergreifen, die den TV-Erfolg erhöhen sollen. Hierzu zählen Eingriffe in Sportarten, der Kauf von TV-Flächen oder Übertragungen im Internet. Bisher liegen über die Verbreitung und den Nutzen dieser und weiterer Maßnahmen nur wenige gesicherte Erkenntnisse vor. Die bisher vorliegenden sportökonomischen, sportsoziologischen wie auch medienpsychologischen Untersuchungen konzentrieren sich oftmals nur auf ausgewählte Maßnahmen bzw. Sportarten. Eine empirische Untersuchung, die das Vorgehen in der Praxis aufarbeitet, liegt bisher ebenfalls nicht vor. Die aus der wissenschaftlichen Literatur gewonnenen Erkenntnisse und die Ergebnisse einer Befragung der deutschen Spitzensportverbände und ausgewählter Sportligen sollen dazu beitragen, Antworten darauf zu finden. Vor dem Hintergrund des Marketingansatzes werden in der Untersuchung die Maßnahmen der Verbände erfasst und analysiert.
Ziel und Aufbau der Arbeit Zunächst erfolgt eine Beschreibung der Faktoren, die den TV-Konsum von Sportübertragungen beeinflussen. Dafür werden die TV-Zuschauer (Kap. 2) und die -Medien (Kap. 3) betrachtet. Den ersten Teil der Arbeit schließt eine Zusammenfassung der Maßnahmen der Verbände (Kap. 5) ab, die auf die Fernsehzuseher und -anstalten einwirken. Die Analyse erfolgt vor dem Hintergrund allgemeiner Marketingtheorien, deren Grundsätze im vierten Kapitel dargestellt werden. In einem zweiten Schritt werden das methodische Vorgehen detailliert beschrieben und die Resultate der Interviews, die mit Vertretern der Sportfachverbände geführt wurden, umfassend präsentiert (Kap. 6 und 7). Zudem wird eine Typologie des medialen Wertes von Sportarten im deutschen Fernsehen entwickelt (Kap. 7). Schließlich wird in einem dritten Schritt überprüft, welche Zusammenhänge zwischen den Maßnahmen der Verbände (Ursache) und den TV-Erfolgen (Wirkung) bestehen (Kap. 8). In den Schlussfolgerungen (Kap. 9) werden die Implikationen für die Sportverbände und für zukünftige Untersuchungen, die aus den Ergebnissen vorliegender Arbeit abgeleitet werden können, dargestellt.
Abstract:
``How can we boost our TV presence, or rather our TV success?'' This is the way the question to be investigated may be sketched from the point of view of German national sports associations. There is no doubt about the fact that the representation of different sports on TV differs. While the presence pays off for the elite sports associations with a high media impact, other associations are implementing various strategies which apparently fail to boost their TV presence. These strategies include adjustments concerning the kinds of sports, buying TV slots and broadcasting into the Internet. So far there is a lack of reliable facts about the spread and the usefulness of these and other measures. Preceding research from the perspectives of sports economics, sports sociology and media psychology has often focused on selected measures or types of sports. In addition, no empirical investigation dealing with current practice has been published to date. Earlier research findings and the results of a survey conducted among the German elite sports associations and selected sports leagues will be used to contribute to an answer to these questions. The measures of the associations will be described and analysed from a marketing perspective.
Objectives and structure of this dissertation First the factors influencing TV consumption and sports broadcasts will be described. For this purpose, the role of TV viewers (Ch. 2) and the media (Ch. 3) will be looked at. The first part of this dissertation closes with a summary of the measures adopted by the associations (Ch. 5) which influence both TV viewers and TV stations. This analysis is conducted from the perspective of the general marketing theories whose principles are described in the fourth chapter. The second step is a detailed description of the methodology and a comprehensive summary of the results of the interviews conducted with representatives of the elite sports associations (Ch. 6 and 7). In addition, a typology of the media value of the different sports on German TV will be developed (Ch. 7). Finally, the third step is to investigate which interrelations between the measures adopted by the associations (cause) and their TV success (effect) can be established (Ch. 8). The conclusions (Ch. 9) will focus on the implication of the findings on sports associations and the scope for future research which can be deducted from the present dissertation.
Problems As explained above, this dissertation focuses on some rather general questions as well as specific problems concerning the associations. The following questions are more general and precede those concerning the marketing process of the associations. Which factors have an impact on TV sports consumption?
What are the motivations for viewers to watch sports (or rather specific types of sports) on TV?
What makes TV stations broadcast sports events?
What other factors (including weather, range of technical coverage, ...) influence the demand for sports broadcasts?
The specific questions from the point of view of the associations include the following problems:
How can associations maximise their TV success?
Do the associations plan and organise their TV marketing - and how do they do it?
Which marketing strategies have been adopted by the associations?
What adjustments concerning the respective types of sports are possible?
Summary The findings of the current cross-sectional study can be subdivided into three areas: (1) ``Characterisation of TV marketing'', (2) ``Investigation into and description of the TV marketing strategies of sports associations'' and (3) ``Analysis of the interrelations between the measures and TV success''. The current study is also meant to contribute to a definition of the media value of any specific type of sports. For this purpose, a typology differentiating between TV media sports, TV marginal sports and TV exotic sports was made. This subdivision is supported by the quantitative and qualitative data gained through the empirical study. A draft of the hitherto missing system of TV marketing is presented. The most important elements of marketing management and a theoretical model of TV strategies are identified and supported by the operative aspects of marketing. The in-depth interviews and the follow-up telephone interviews based on partly standardised questionnaires were used in order to test the models developed. The acquired data suggests that the resulting model of TV marketing is relevant for the German sports associations.
While the description of TV marketing rendered valid and reliable facts concerning the group investigated, the context analysis provides some first indicators concerning the efficiency of the measures. Specific management measures (``aims'', ``evaluation'', and the allocation of specific tasks to ``professional'', ``specialist'' and ``agency'') have a positive impact on TV success. Within the range of product-related measures, the cooperation with TV channels and resulting adjustments concerning the timing and scheduling of events has a stronger effect than other adjustments concerning the times of sports. Contacts to TV channels also seem to have a very strong impact. However, increased TV investment, image advertising, and the membership in the contract concerning the collective bargaining of 32 German sports associations are among the variables which do not seem to have a direct impact on TV success. The findings of this study support the assumption that marginal conditions which can be influenced only indirectly if at all seem to have a stronger impact on TV marketing. Especially the support of the media and the allocation to Olympic sports seem to have a strong interrelation with the TV success of German sports associations. Sports achievements seem to be a highly important prerequisite for media interest - however, it was also found that sport triumphs do not necessarily result in TV success. The subject ``Sports and Media'' can be analysed from the perspectives of sports economics, sports journalism, media psychology and sociology. In this sense, the findings of the present study may form the basis for future research in various academic disciplines.