virtuelle Fachbibliothek Sportwissenschaft
Dissertation: Kerstin Bastian
---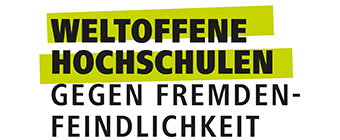 ---
Aus dem Institut für Rehabilitation und Behindertensport der Deutschen Sporthochschule Köln (Geschäftsführender Leiter: Prof. Dr. K. Schüle)
Von der Deutschen Sporthochschule Köln zur Erlangung des Akademischen Grades Doktor der Sportwissenschaften genehmigte Dissertation
vorgelegt von Kerstin Bastian aus Wiehl
2002
TRAINING with patients with COPD
- FUNCTIONAL and PSYCHOLOGICAL ASPECTS -
Chronic lung diseases show a worldwide rise in morbidity and mortality. COPD (= ''chronic obstructive pulmonary disease'') is at present the fourth leading cause of death in the USA. Unfortunately COPD at this time obtains only small public and health political attention. The essential complaints of COPD patients are dyspnea and disability, which lead to a considerable restriction of living quality. Rehabilitation training program for patients with COPD lead to an increase of exercise tolerance and relief of dyspnea.
To evaluate whether aerobic training (training groups P1 and P4), strength training (P2 and P5) or a combination of both (P3 and P6) is the most useful, 69 patients (44m/25f) with moderate to severe COPD were randomized to a three week inpatient training program with supplemental oxygen (LOX, P4 - P6) and without (P1 - P3). Before and after the training program lung function and exercise tests were carried out with all patients. Subjective dyspnea was measured by means of a ''Visual Analogue Scale'', the exertional feeling with the ''Borg-Scale''. A subgroup of patients (n = 16) was asked for anxiety and depression (Hospitality Anxiety and Depression Scale) and for life quality (Aachener Lebensqualitätsinventar). Aerobic Training was given four times a week on a calibrated ergometer with 80 % of maximum capability, strength training four times a week with 40% of the maximum power. Important changes in lung function and arterial blood gas were not visible.
The aerobic training groups (P1 and P3) gained from an easy decrease of airway obstruction while the strength group P2 could significantly increase its inspiration power. Aerobic training with hardly affected COPD patients (P4) led to a better oxygen saturation. All strength and combination groups (P2, P3, P5, P6) showed significant increases in their strength capacity, while only the aerobic training groups without LOX (P1 and P3) could clearly improve their aerobic exercise-capacity. The six-minute-walking test (6MT) showed a significant increase of the walking distance in all groups except for P2 (60 - 83). The time required to finish a test set of daily activities (TAF) was reduced in all groups (5 - 58 sec) and reached significance in P1, P3, P5 and P6. Exertional dyspnea after the 6MT improved except for P4 in all groups (significant in P1 and P3), after the TAF in all groups (significant in P2 and P5). The health related life quality increased while depression decreased significantly.
Conclusion: A short-term inpatient training rehabilitation program is efficient for patients with COPD. Patients with advanced disease (P4 - P6) profit by a strength training (alone and in combination with aerobic training), whereas for patients with moderate disease (P1 - P3) aerobic training is recommended. Secondary to an increase in exercise tolerance and a relief of dyspnea, the patients achieve a higher quality of live. As a consequence of these results, participation in a rehabilitation program, in an independent domestic-training or in one of these unfortunately still rare lung-sport-groups is recommended.
Der Volltext der Dissertation ist nur aus dem Netz der Deutschen Sporthochschule zugänglich.